Compact Wheel Loaders
HIGH PERFORMANCE IN A COMPACT
CASE compact wheel loaders offer Versa-Boom linkage for excellent reach, visibility and precise parallel lift. Get greater material retention with increased bucket roll back. A comfortable cab keeps you in the seat longer. For fast daily checks, you have easy access to service points at ground level. These machines are ideal for landscaping, industrial material handling and residential construction applications.

DOWNLOADS
Download Brochures
Share or download a brochure for additional information.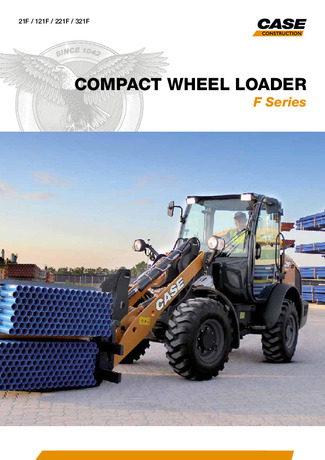 Compact Wheel Loaders
1.78MB
Explore the Features
LOW EMISSIONS

FPT, in-house advanced engine technology

CASE equipment features the advanced in-house engine technology developed by sister company FPT Industrial that pioneered low emissions, high efficiency solutions for on- and off-road applications. With a broad portfolio of technologies and products, FPT brings to CASE customers the competitive advantage of powertrain technologies that reliably delivers high performance with low operating costs. Proven technologies from a global engine manufacturer that produces as many as 600,000 engines a year.

3.4 liter 4-cylinder Turbocharged Multiple Injection High Pressure Common Rail Engine with Waste Gate for optimum turbo pressure stability
EU Stage V compliant with EGR Valve (Exhaust Gas Recirculation), Diesel Oxidation Catalyst (DOC) & DPF
DPF Regeneration (thermal treatment) triggered by Engine Control Unit only when needed
No UREA / AdBlue

MILLIMETRIC CONTROL

Inch and brake pedal

It progressively disengages the transmission during the decelerating phase and progressively engages the brakes.

OUTSTANDING STABILITY

Oscillating rear axle

The combination of the articulated joint and the rear oscillating axle reduces maximum cab oscillation by 50% or more.

HIGH VERSATILITY

Ready for every attachment.

FAST ATTACHMENT CHANGE OVER

Plug and unplug your attachment in seconds. With the depressurized push-pull connectors you will never need hand tools to swap your attachments.

FRONT ELECTRICAL SOCKET

For multi-functioning or special attachments.

COMFORT CAB

Work around the clock.

CAB SAFETY

ROPS and FOPS level 2 as standard

Designed to protect the operator in case the machine rolls over or a 227 kg rock falls from 5 meters height on the roof.

PRODUCTIVITY: With more than 20 sensors and actuators it improve the machine controllability. Gives the driver the possibility to select different operating modes and make it possible to perform combined movements with bucket and loader arm.

ECO & NOISE: Optimizing machine functions means to increasing efficiency. With higher efficiency of the components (thermal motor, main valve, pumps) you get less fuel consumption, it reduces the vibrations and the noise of the machine.

SERVICEABILITY: With the new electro hydraulic control the amount of space filled by the former hydraulic hoses increased and make it easier to access the maintenance and service points.

COMFORT & RELIABILITY: The driver can work all day effortlessly, with less shock and smooth machine behavior. It offers the possibility to set aggressiveness for loader arm and bucket movement with the LIFT/ TILT CONTROL SETTINGS option and add the new bucket shaking mode which enables the operator to shed material quickly of the bucket, especially when working with sticky soil. (LIFT/ TILT CONTROL SETTINGS option required)
MODELS
Explore available Models
Find the right machine to fit your operation no matter how demanding the applications.
MEDIA GALLERY
Experience CASE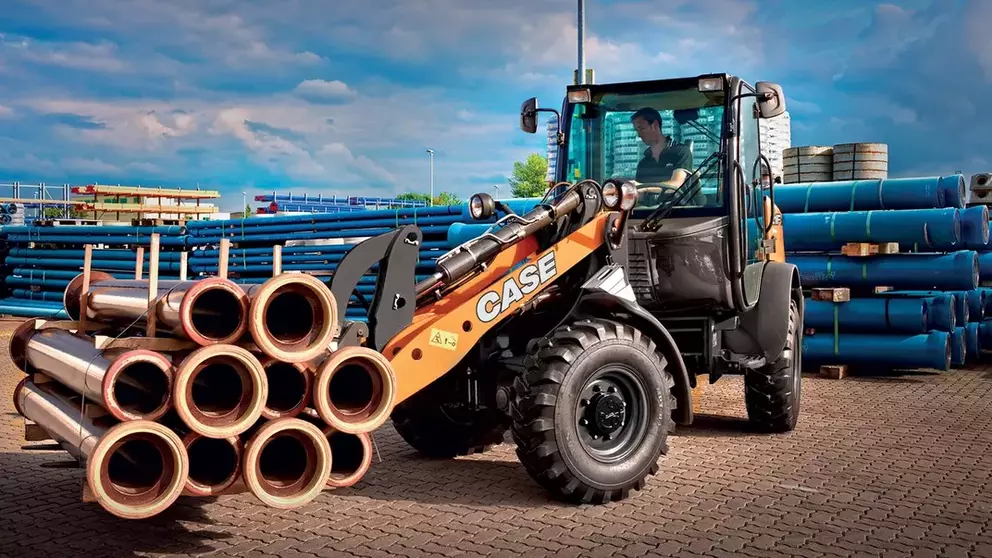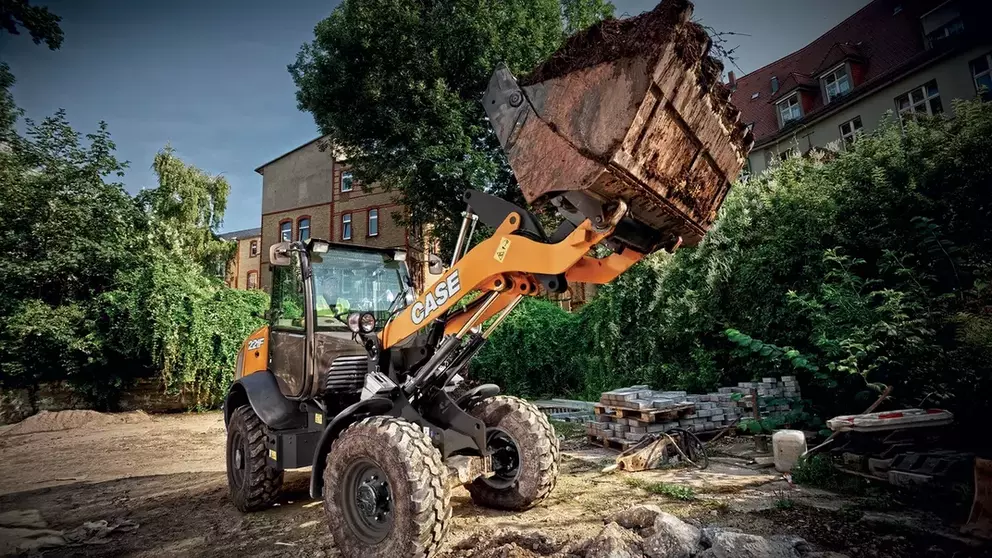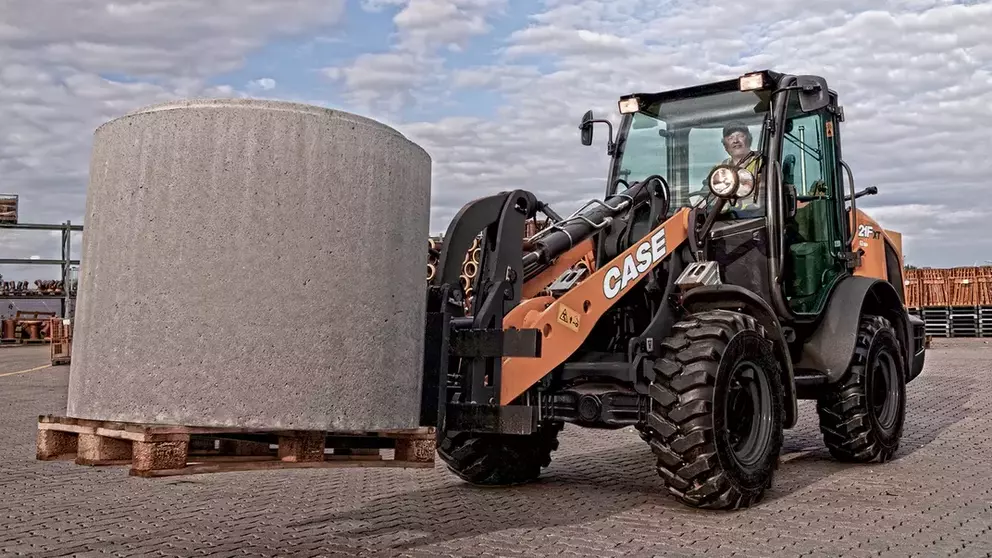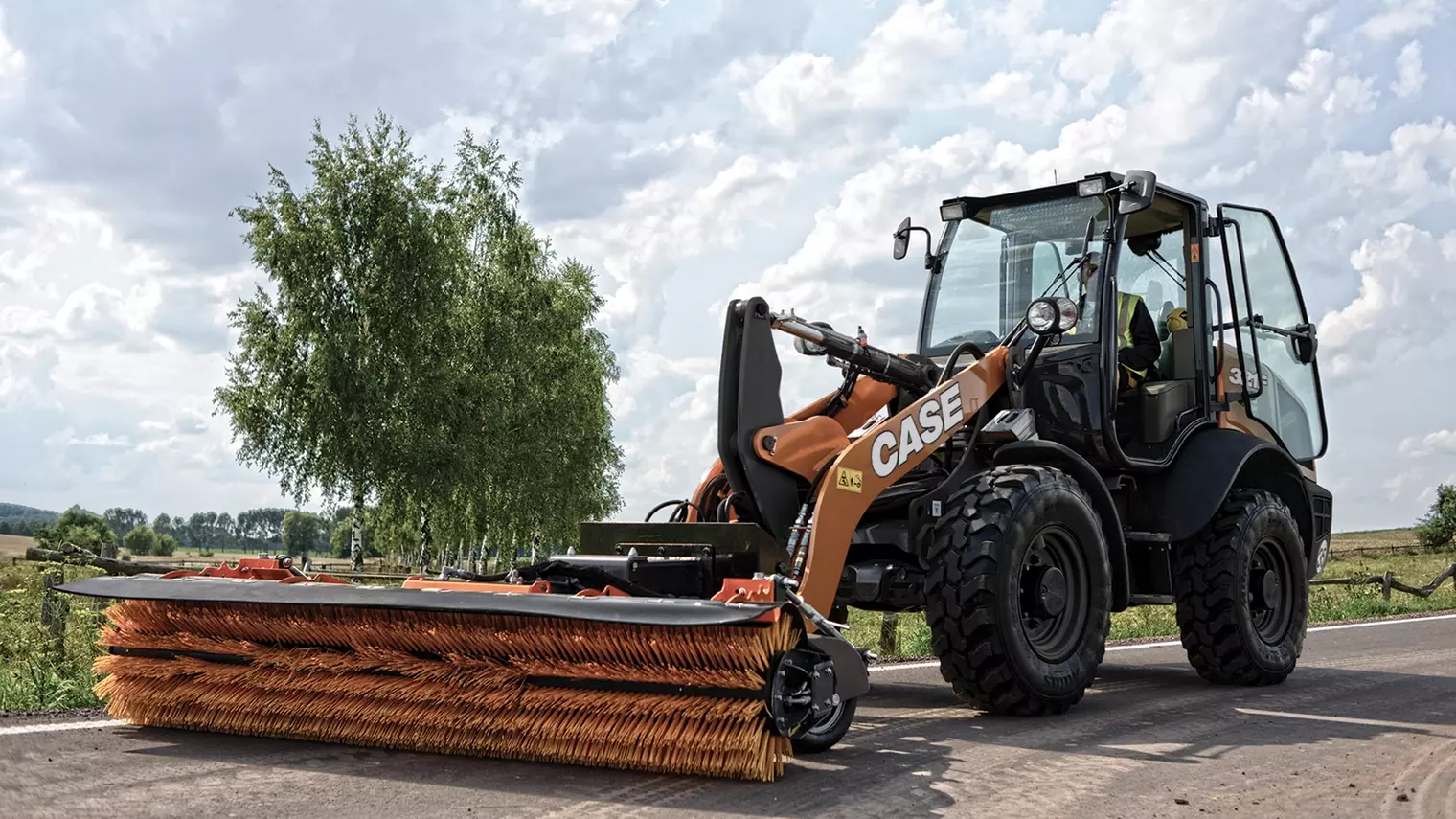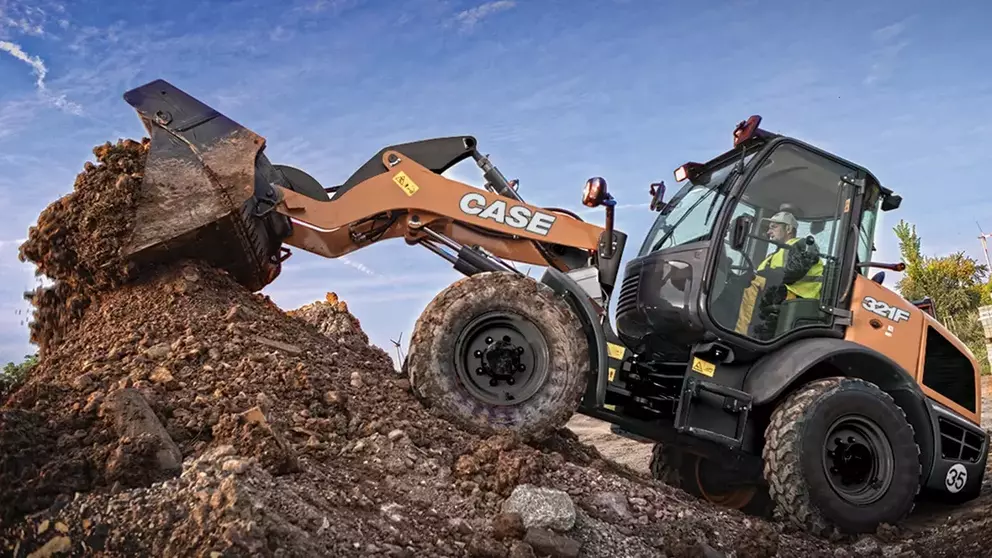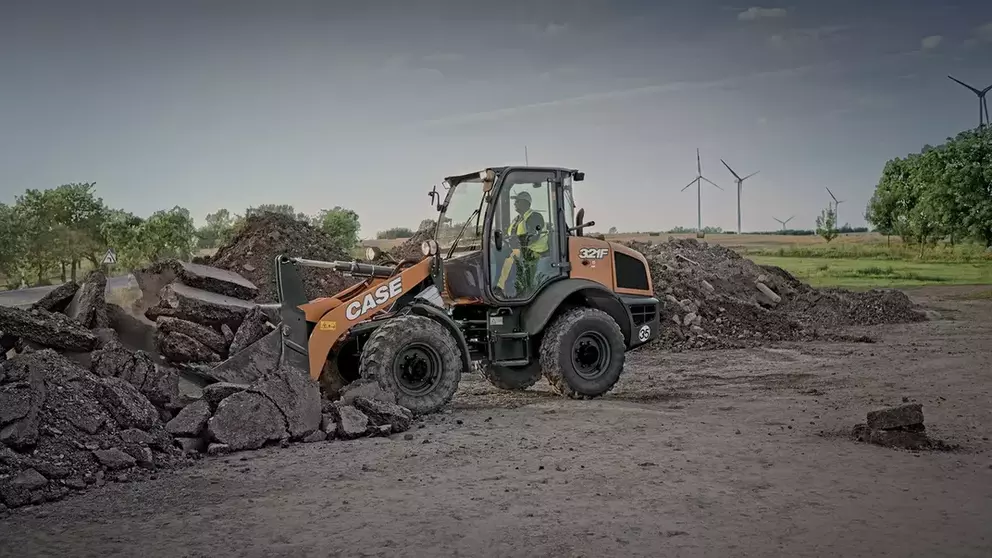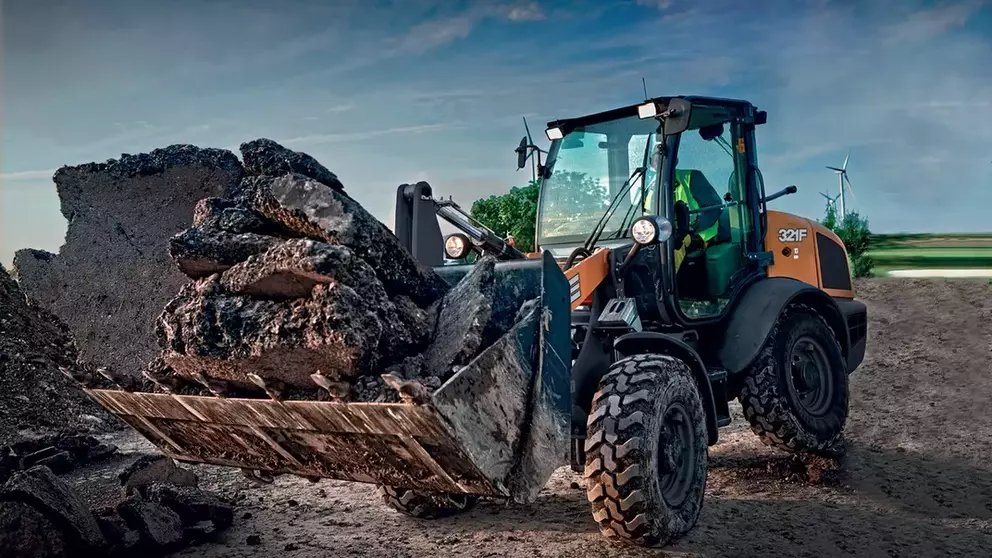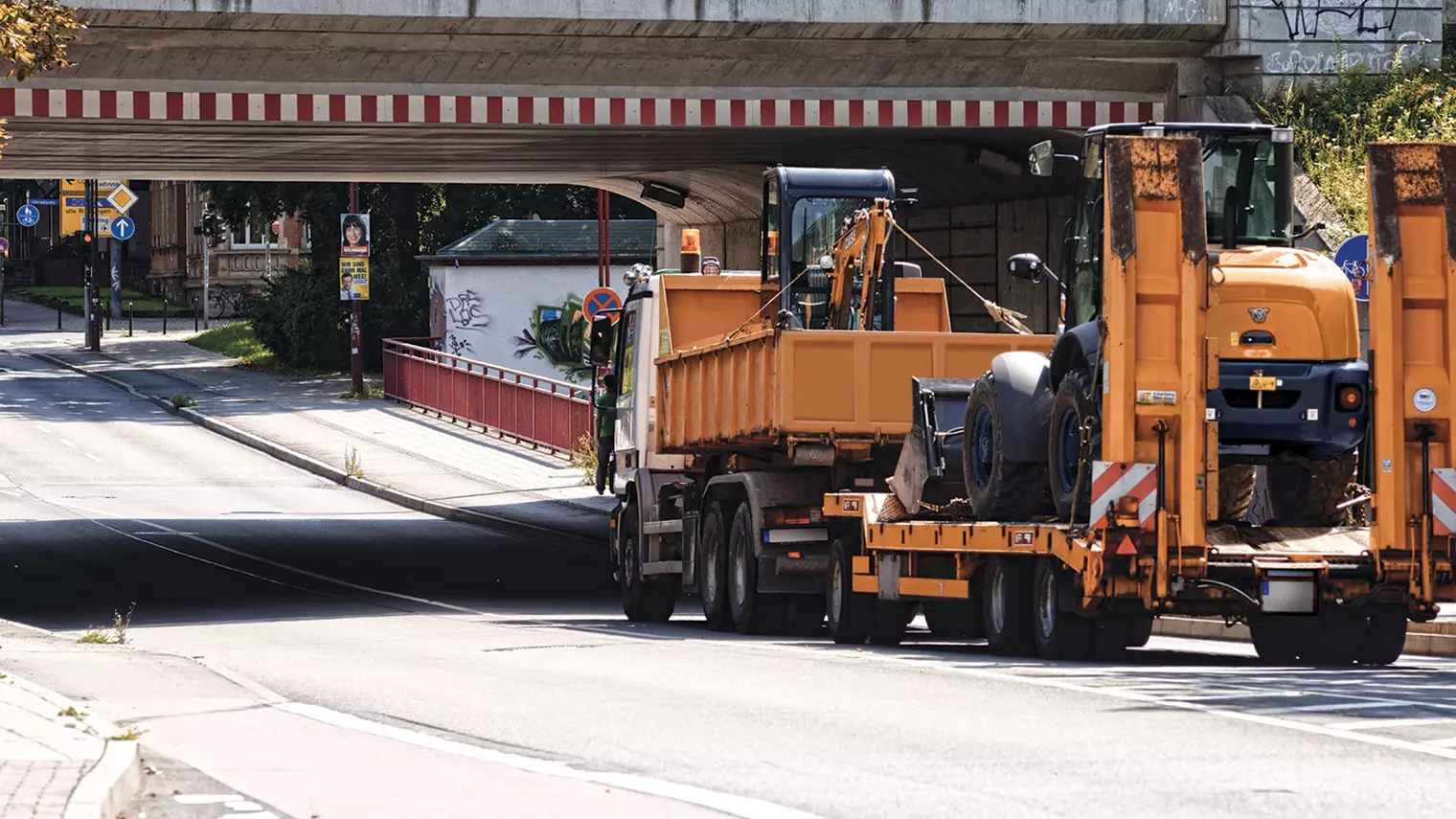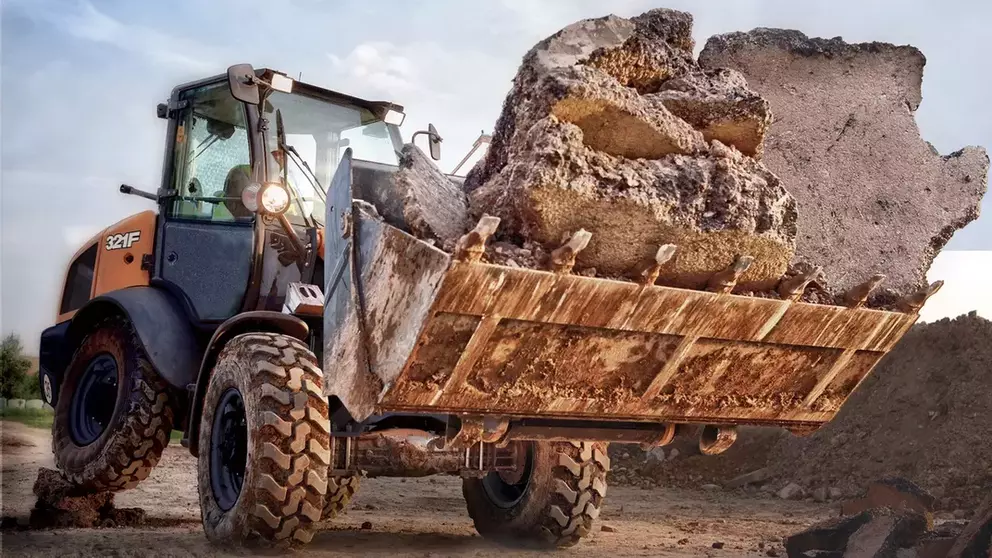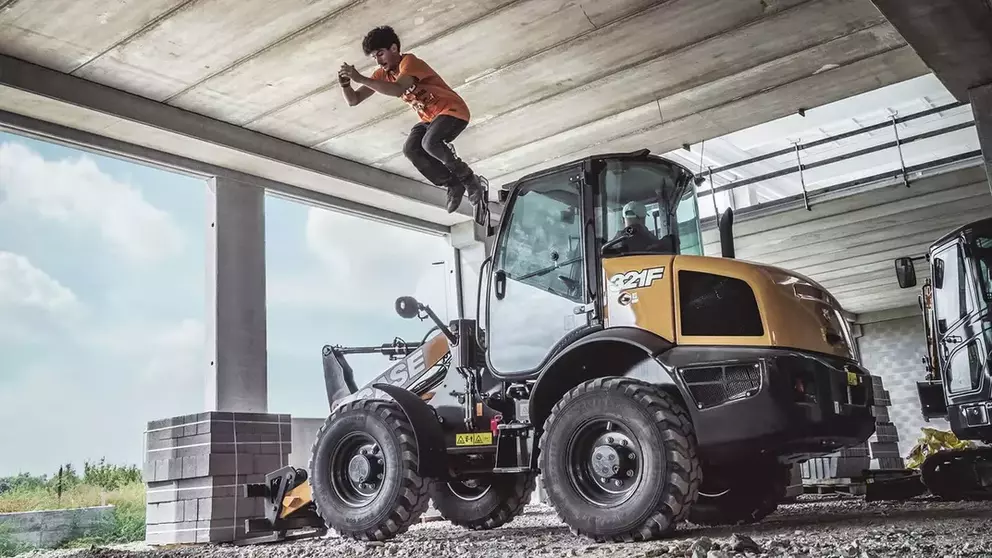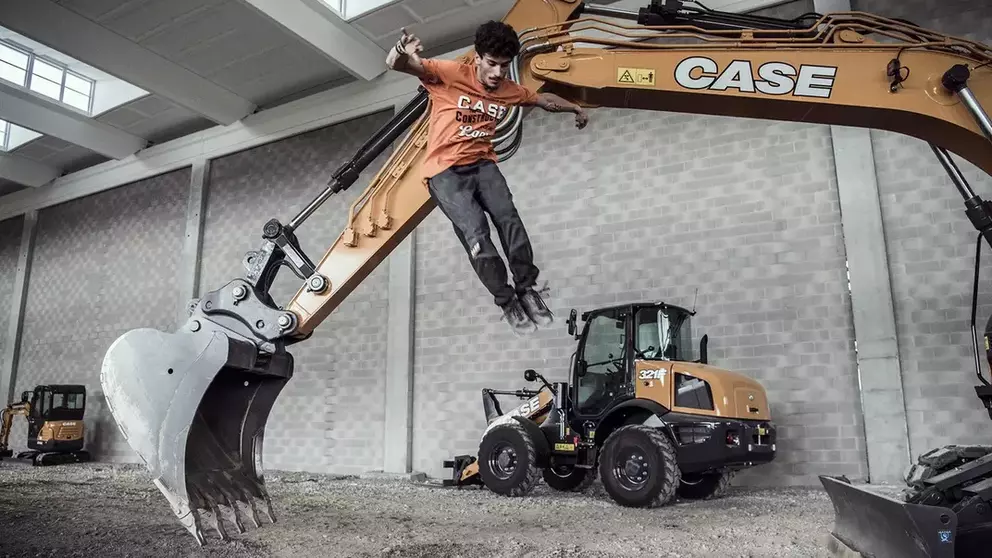 SPECIAL OFFERS
CASE Promotions
Save money and time with CASE!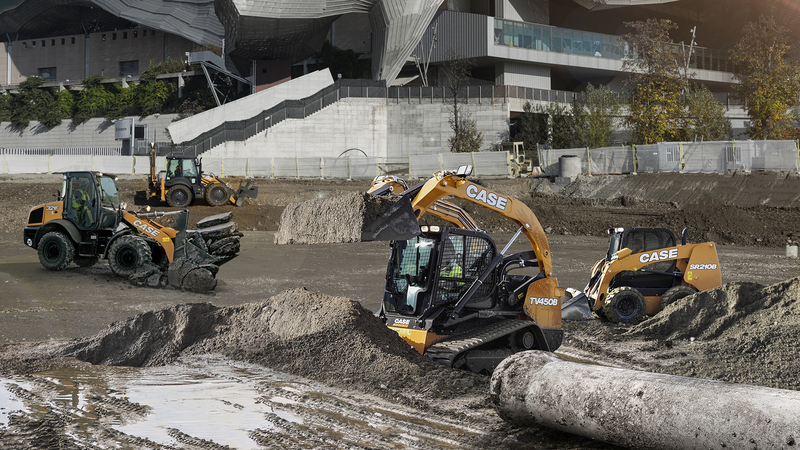 2 Years - 0.5% Finance* & Warranty**
Offer available until 30th June 2023. Business Users Only in the UK. Terms and Conditions apply.