821G
The 821G wheel loader is part of the new G-series evolution wheel loaders by CASE Construction Equipment.
The 821G is powered by an FPT N67 engine with up to 230 horsepower. Designed to withstand up to 12472kg of full turn tipping load, and a bucket capacity of up to 3.6m³, this wheel loader is perfect for all-around usage in infrastructure, recycling and quarrying projects.

DOWNLOADS
Download Brochures
Share or download a brochure for additional information.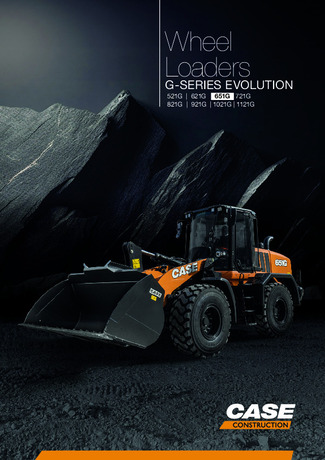 G-Series Evolution Wheel Loaders - Brochure
2.15MB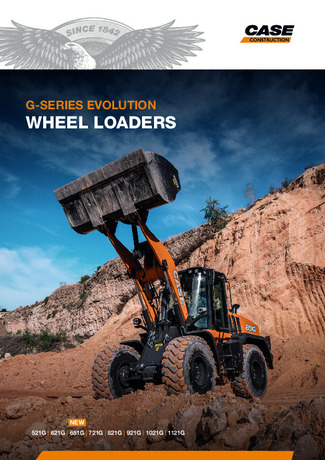 G-Series Wheel Loaders - Specsheet
9.93MB
Tipping load, full turn
Z-BAR 12472/ XR 9944 kg
Bucket Volume
Z-BAR 3.6-3.4/ XR 3.2-2.7 m³
Operating weight
18.3 - 19.7 t
Compatible Attachments
Your CASE equipment is the platform - your attachments make the difference in how much work you win and how profitable your machine is.
SPECIFICATIONS
Compare Specifications
ENGINE

Maker & Model

No. of cylinders

Displacement (l)

Air intake

Injection

After Treatment System

Emission level

Maximum power (kW)

Maximum power (hp)

@ Engine speed (ISO 14396) (rpm)

@ Engine speed (ISO 14396) (rpm)

Maximum Torque (Nm)

TRANSMISSION

AXLES AND DIFFERENTIAL

TYRES

BRAKES

HYDRAULICS

AUXILIARY HYDRAULIC CIRCUIT

SERVICE CAPACITIES

CAB PROTECTION

NOISE AND VIBRATION

ELECTRICAL SYSTEM