E-Series Wheeled Excavators
The new E-Series Wheeled Excavators complete the CASE product range, offering invaluable benefits in terms of versatility, performance, efficiency and serviceability.
Whether you're looking to expand your business's arsenal or enhance the services you offer, these new models are the ideal tool: designed with both owners and operators in mind, E-Series machines excel at delivering phenomenal power coupled with the finest controllability, unrivalled safety and comfort, superior ease-of-use and uptime to tackle any job, anytime, anywhere.

DOWNLOADS
Download Brochures
Share or download a brochure for additional information.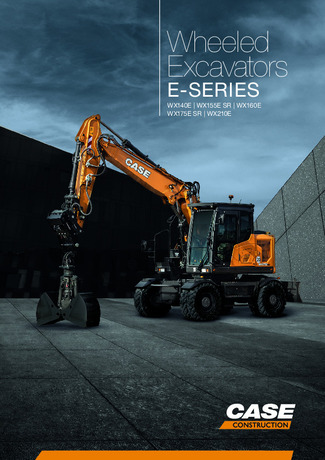 E-Series Wheeled Excavators
2.93MB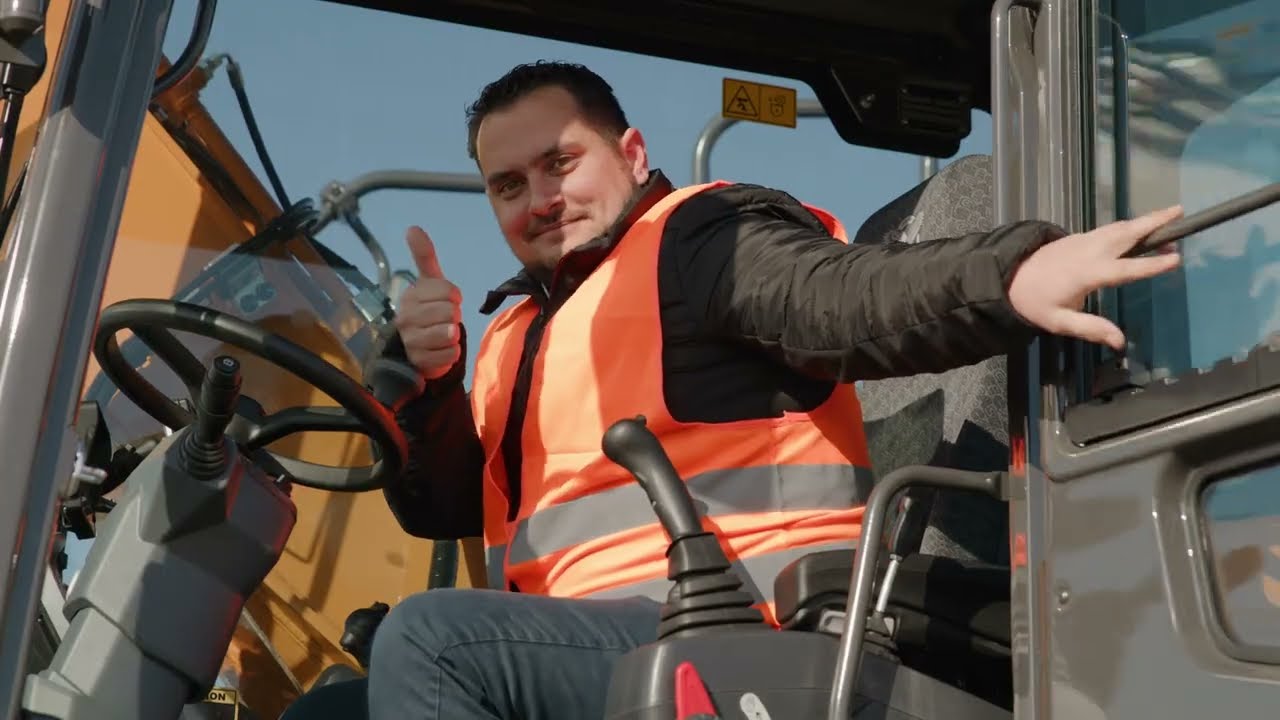 TESTIMONIAL
Hear why customers trust CASE
Comfort, visibility and an intuitive display in the cab were high on the list for Justin Gamet, manager of French utilities company Justin TP when he tried the new CASE E-Series wheeled excavators. With a fleet of CASE machines, the company is planning to replace an older model with the new E-Series soon.
Explore the Features
WHY IS THE E-SERIES SO EFFECTIVE?

Tackling practical necessities with no-nonsense solutions, E-Series Wheeled Excavators combine a multitude of valuable tools and functionality. With a focus on versatility, and featuring numerous customisable solutions, these innovative machines effortlessly adapt to your every need.

Cummins Stage V complaint engine, without EGR and compatible with synthetic fuels for increased fuel efficiency.
Storage for 20 hydraulic tool configurations in the display for extra flexibility.
Electronically controlled reversible fan for improved cooling efficiency.
Eco gauge and Eco reports for maximum control over fuel consumption.
8" touchscreen main monitor with additional safety camera display for enhanced visibility.
Ergonomic proportional control joysticks with manual front axle lock and power boost for ease of use.
Heavy Duty, Standard and Eco power modes, plus customisable user mode for tailoring settings to the operator's every need.

EXPAND YOUR BUSINESS WITH CASE WHEELED EXCAVATORS

DOWN-TO-EARTH RELIABILITY AND EFFICIENCY
Bosch Rexroth advanced flow sharing (LUDV) hydraulics; Eco mode, gauge and reports; Compatible with biodiesel up to B20 plus HVO, GTL, CTL and BTL, as well as Panolin bio oil option.
EXCEPTIONAL VERSATILITY AND FLEXIBILITY
Three power modes plus customisable mode; Ability to store attachment types and names in the display; Broad choice of undercarriage configurations.
ALL-AROUND COMFORT AND CONTROLLABILITY
Joystick with proportional controls and optional joystick steering; Auto digging brake option; Ride control and boom flotation option; Telescopic steering wheel.
VISIBILITY OF THE HIGHEST ORDER
8'' touchscreen monitor plus secondary camera display; Optional rear mirror camera and 360° CASE Maximum View Monitor with human recognition; Parallel windscreen wiper.
DESIGNED WITH SAFETY IN MIND
FOPS level 2 head protection; Rear radar detection; Optional swing lock feature.
EFFECTIVE, EFFICIENT MAINTENANCE
No EGR, reducing ATS complexity; Standard cooling reversible fan; Cyclonic self-cleaning pre-filter option; 1,000 hours service intervals for fuel filters.

CLEANER, GREENER POWER

Each and every component contributes to creating a high-performing machine that can be operated according to your own needs and preferences, delivering maximum output when required or striving for fuel efficiency to improve running costs.

ECO FUNCTIONALITY
Achieve fuel savings with the help of the Eco fuelower mode, Eco gauge and regular Eco reports.
FOUR POWER MODES
Heavy Duty, Standard and Eco modes available, along with a customisable User mode.
CUMMINS ENGINE
Provides a reliable and efficient solution for meeting Stage V standards.
PANOLIN BIODEGRADABLE OIL
An eco-friendly oil alternative that still ensures excellent performance and longevity.

CLARITY AND PRECISION IN EVERY AREA

With all-around comfort and controllability, and visibility of the highest order, E-Series Wheeled Excavators improve satisfaction, however tough the job. For instance, the pneumatic-suspension high-back Grammer seat with heating function enhances comfort whatever the weather.

TWO MONITORS
8'' touchscreen main monitor with additional secondary display, ensuring the camera view is always on screen.
TELESCOPIC STEERING WHEEL
Provides easier adjustability and increased comfort when getting in and out of the cab.
AUTOMATIC DIGGING BRAKE
Keeps the machine stationary while working and moving regularly without the need for continual effort.
JOYSTICK STEERING
Improves comfort for driving the machine around the job site without getting the hands off of the joysticks.

PROTECTION THAT INSPIRES CONFIDENCE

Designed with safety and serviceability in mind, you can keep your E-Series Wheeled Excavators running with ease while putting your safety first. For instance, the reinforced cab structure is ROPS and FOPS compliant, with standard FOPS level 2 head protection.

ALARMS
The travel alarm improves safety whenthe machine is moving, while the overload alarm helps when handling loads.
REAR RADAR DETECTION
Available on conventional tail-swing models and works within a 10x10 metres area.
SERVICE INTERVALS
Recommended every 1,000 hours for the fuel filters and every 800 hours for the engine oil and oil filter.
REVERSIBLE FAN
An electronically controlled fan for improved radiator cleaning and cooling efficiency.
MODELS
Explore available Models
Find the right machine to fit your operation no matter how demanding the applications.
MEDIA GALLERY
Experience CASE